API for Application Integration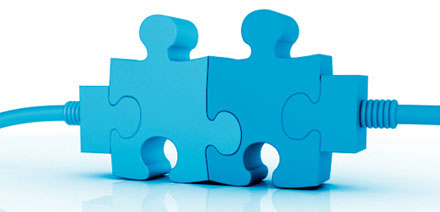 What is Application Integration?
Application Integration is the process of bringing data or  a function from one application program together with that of another application program.
When using the VoiceMailTel Virtual Phone Service, you'll be able to make calls, play files, receive faxes, record messages and send information by email, based on events generated by a calling party or custom commands sent from any software outside of the Virtual Phone Service.
You'll be able to communicate integrating CRM software and the VoiceMailTel Service by implementing the HTTP or SOAP protocols, the most commonly used programming services.
Why we recommend it?
Because, it will:
Reduce costs and time; your employees will have a quicker response time on requests received by phone;
Reduce the time needed to identify a client;
Reduce the time needed to call a client;
Improve your company's image by using your phone service at a maximum of its capacity;
Reduce the costs for long-distance calls;
Receive real-time information about incoming calls;
The great advantage of integrated CRM software and the VoiceMailTel Service is that the virtual phone system can be connected with other VoIP hardware, softphones or VoIP phones.
Examples of how CRM software can be integrated with our virtual phone system:
Click-to-call – When the user is navigating through the CRM modules, he can initiate a call between his extension and the other party, without dialing the number on his phone dial pad, just one click to make the call.
Call Log – Every call can be automatically logged on CRM software and messages stored on the application.
Confirmation by Voice – You can set events on the CRM that can generate calls to clients to play relevant info: We have sent you an invoice by email; your order is confirmed and will be processed during the following business day.
Phone generated reports – When your clients need to know any standard info about their account they can call your report number, authenticate by a PIN code and request a report of type "Summary" and for the period "Last month". After the call has ended, the client will receive the requested report by email in a couple of seconds, without any human intervention.
The examples are countless because the integration options and possibilities between any software and the VoiceMailTel Virtual Phone Service are unlimited.