Manufacturing Services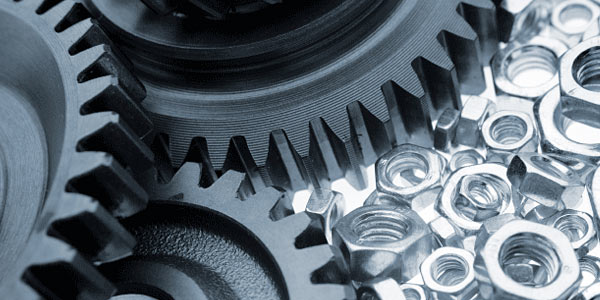 Overview
Manufacturing operations play a critical role in a company's profitability. Efficiency and high productivity enable manufacturers to better cope with increasing customer expectations while managing costs and supply chain processes.
The manufacturing industry is looking for new ways to align the supply chain and production with customer demand while increasing efficiency and profitability of the operations, with the ability to deliver powerful, advanced communication solutions.
Today, even for small manufacturing firms, an entirely domestic supply chain is frequently the exception rather than the rule. As a result, manufacturing firms are relying more and more on information technology to keep costs down and processes more efficient.
With our VoiceMailTel's Manufacturing Service Phone Service, you will no longer need to invest in dedicated devices for call processing or maintain separate networks for videoconferencing. The enterprise will communicate better with its employees, leading to higher-quality products and higher company morale.
Advantages
A big-business image at a small-business price
In the Manufacturing business you need to have a big business image, even if you own a small or even home-based business, but office and cell phones, fax equipment and more are the major costs for all the companies involved in the Manufacturing Service. VoiceMailTel has the solution to your needs.
Toll free or/and a local number
VoiceMailTel offers the choice of a Toll Free 800 Number to reduce all the communication costs and to supply your costumers with a cost-free method to contact you. Local numbers also have a big impact on the customer's decision to work with you. In many cases, a customer chooses to work with local businesses. VoiceMailTel offers you the solution.
Connect your offices at no extra cost
Callers can use one telephone number to reach any person or department. Employees can easily transfer callers. And customers can quickly reach customer service representatives for assistance. Now you can create the impression of a single office, regardless of whether you and your employees work from different locations.
Customize messages to suit your business needs
This feature allows manufacturing firms to provide more information electronically by phone, while they are on hold, saving the costs and inefficiencies of primarily paper-based record systems. It is also possible to simply choose your favorite music-on-hold professionally recorded, and then upload the recordings to your account.
Stay accessible anytime and anywhere
With VoiceMailTel Manufacturing Virtual Phone Service your incoming calls will be transferred away from your office so that you are more accessible and your main line is available for other incoming calls as well. The advantage is that you will no longer restrain your mobility and your callers will be able to contact you at any time; callers who dialed your Toll Free or local number will be routed to your cell, home, and office phones. That means more satisfied clients.
No equipment to purchase or maintain
Unlike traditional phone systems, VoiceMailTel's services are totally virtual and don't need any hardware or software for using them. You'll be able to access the system from any phone, be it mobile or regular touchpad phone, and so to eliminate redundant paging services, fax machines and cell phones.
Case Study
G.R.E.Y. Manufacturing is a small firm with 4 employees interested in expanding their business without the need for a big investment. They have tried a considerable amount of answering systems to tunnel inbound calls to the right representatives within the firm, but the costs were high and besides that calls were dropped or leads were being missed. They needed a service to take charge of this problem.
What callers hear: "Thank you for calling G.R.E.Y. Manufacturing. To learn more about our manufacturing services dial 1. To receive information about our products dial 2. To place a wholesale order dial 3. To place a retail order dial 4. To speak with a company's representative dial 5 or hold."
VoiceMailTel's Service for Manufacturing firms was the best solution. Now callers are routed to the right resources to meet their requirements. They are greeted with a "big company" professional system that quickly connects them to the right person or mailbox and the best thing is that costs were reduced to a small fraction of what they used to be.
Save 99.00 CAD/month by ordering now our Promotional Package including Toll Free number, Directory by name, Voicemail Web Interface, 50 mailboxes and more features for only 19.99 CAD! (Standard price 118.99 CAD/month)