Our clients
VoiceMailTel's customers come from a wide range of industries and virtually every size. We're proud of each and everyone of them. Since 2005 our standard has been that every client will be a good reference for us and we have the satisfied clients to show for it.
Our goal is to build a long-term relationship with our clients, based on commitment, pride, accountability, quality and safety. We strive to be the most honest and ethical partner of choice, by involving our customers, employees and vendors in our ongoing process to improve quality service and products in every aspect of our activity.
i-worx. – http://www.i-worx.ca

Custom IT helpdesk solution
——————————————————————————–
Telus. – http://www.telus.com/

we partner with voicemailtel to develop a custom solution for our customers
——————————————————————————–
Weirpumps. – http://www.weir.co.uk/

Canadian based voip manage solution
——————————————————————————–
Tri Shop Shopping. – http://www.trishopshopping.com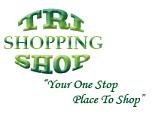 Tri Shop Shopping is your one stop place to shop
——————————————————————————–
Credex Financial Services Inc. – http://www.credex.ca/
Credex Financial Services Inc. has been a leading supplier of
professional debt recovery services since 1991.
——————————————————————————–
DFC International Computing Inc. – http://www.dfc.com/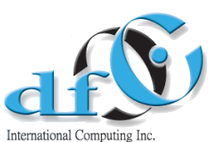 DFC International is an information technologies consulting firm that has utilised Voicemailtel's VoIP system for about 4 years. In that time DFC has seen its telecommunication costs significantly reduced, and also seen an increase in office productivity and shorter decision cycles with the adoption of a hosted unified communications platform in conjunction with VMT's service.
——————————————————————————–
Candybox Marketing -http://www.candyboxmarketing.com/
Digital Marketing Agency specializing in Social Media, Website Design & Lead Generation campaigns.
——————————————————————————–
Imperial Properties Corp. – http://www.imperialproperties.ca
Imperial Properties Corp. is a leading real estate services firm in Winnipeg, Manitoba. Imperial is a privately held company with a deep-rooted culture of entrepreneurship. Established in 2007 as Roeser-Schulz Corp. a real estate investment company, the company was renamed in 2009 to Imperial Properties when it began offering real estate management services.
——————————————————————————–
Actyl Group – http://www.actyl.com/

Actyl Recruiting provides International recruiting services by utilizing the Foreign Worker Program. Actyl Immigration provides immigration assistance to Foreign Workers already in Canada by helping them through the appropriate Provincial Nominee or Federal immigration program.